What it takes to be successful as an online teacher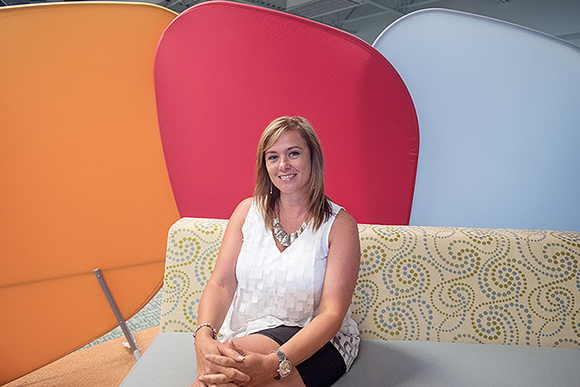 With new technologies changing the way teachers reach their students, how can schools continue to ensure a high quality of instructors? In this ever-changing world, students learn differently and schools adapt best practices to keep pace. Michigan Virtual University explains how it identifies instructors up for the challenge of teaching online courses.
An online course, like face-to-face instruction, is as good as the instructor. Schools such as the Virtual University of Michigan offer intensive training for prospective teachers and a rigorous onboarding process that ensures the teachers they hire are qualified to work in this relatively new teaching environment.
Despite great strides in ensuring a quality learning experience in a digital environment, the idea that online courses are impersonal and lack the quality of face-to-face teaching seems to persist.
"A lot of people consider online education to be about reading a passage and taking a test," says Anne Craft, Acting Executive Director of Marketing and Communications for MVU. "It's actually a lot more than that." She says MVU has a sophisticated research-based online education process that not only examines how children learn, but specifically examines how they learn online.
Students take online courses for a variety of reasons. Some may need an advanced internship or a foreign language course not offered in their school. Others may have an illness or injury keeping them at home. In many cases, students take online classes simply because of a scheduling conflict.
What it takes to be an online instructor
Prospective teachers need to understand while it is important that they become experts in their chosen field, it is just as important – perhaps more so – to establish good relations with the students.
"It's about building a relationship and trust with students," says Londa Horton, Head of Education at MVU's iEducator 21st Century Digital Learning Corps. "Students will work for you if you build that trust. "
Surprisingly, personal contact with students is more evident in the digital environment than in a classroom.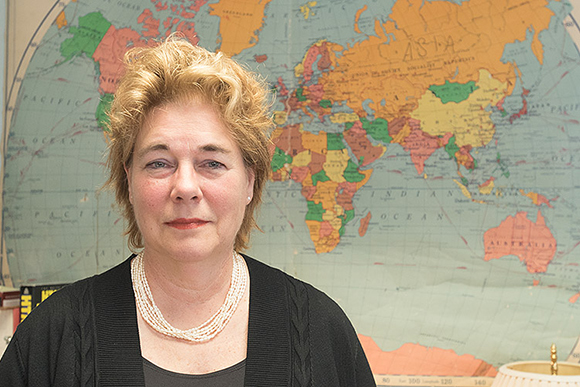 Londa Horton
In classrooms, homework and instructions are usually given to students in groups, and individual follow-up is an afterthought. In the courses taught to high school students through MVU, it is quite the opposite. Students are responsible for working independently and conducting their own research, and they are given instruction and guidance on their course work throughout the process to ensure their success.
Thus, it is essential that certified teachers who wish to join the staff of an online education program can communicate effectively with students through the methods used by students today.
"They don't talk to teachers via Skype, email, or cell phone," says Horton. "These kids prefer to text."
A digital learning "peace body"
MVU's iEducator program is looking for recent graduates of Michigan education programs who appear to have the potential to teach in a digital learning environment. Prospective qualified teachers are placed in a two-year training program to start their careers with an online teaching assignment. The program offers a salary and other benefits to participants.
It takes a bit of inspiration from the Peace Corps, in that it's designed to be a life-changing experience filled with service, work experience, training, and resume writing. By the end of the program, students have a solid understanding of what it takes to teach in the digital learning environment.
Interview for a teaching position
The interview process for MVU teaching positions is nothing like that of the previous generation.
"We used to look at a resume in a suit-and-tie situation, and a lot of that was determined by intuition," says Horton.
Now, hiring begins with the online recruiting portal Applitrack, where prospective teachers upload their credentials and apply for a job with MVU. MVU's Human Resources department selects candidates, ensuring they have the necessary documentation to teach, including a valid teaching certificate, before the process proceeds further.
"None will come to my office until they pass HR," she said.
Horton says the more certificates applicants have, the more marketable they will be and the better their chances of getting a job teaching classes online from the comfort of a home office or even a coffee shop.
The hiring process goes far beyond reviewing a person's certificates and references. Horton examines many factors, including the candidate's use of social media platforms, including Twitter, Facebook and LinkedIn. Because they will represent MVU, it is important that they use these popular platforms appropriately.
"The way you use social media is a reflection of you and our organization," says Horton.
Horton says she also administers a test to prospective teachers over the phone. She will listen to the interviewee's keywords that demonstrate that the teacher cares about children and will be able to connect with students on a personal level.
Eventually, future teachers will come face to face with an interviewer. And while today's work dress code is a bit more relaxed than when your parents went for a job interview, Horton says it's best not to show up in flip-flops or similar casual attire.
Strategies for online education
In a traditional teacher-centered classroom, students are typically given information that ultimately results in a test or report. In an online learning environment, students often have to do a lot of their own research.
Educators should identify course objectives and design a curriculum conducive to independent study. Instructors then take on the role of information facilitators, while ultimately releasing control of learning to students.
Illinois' online network, which provides professional development for online teachers, has created several strategies to teach online courses.
They suggest writing teacher-student learning contracts to identify what needs to be accomplished within a given time frame. Traditional teaching, including lectures and discussions that can be accomplished via video or other digital formats, can complement the otherwise self-directed learning experience. Small group work can still take place in this environment, as can the assignment of special projects that enhance the experience. Students can also be mentored in this environment, sharing the content of their learning experiences with tutors and professional staff via technology.
The evolution of teaching … and learning
Prospective online teachers need to be able to connect with students on a personal level in a digital environment. The hiring process goes far beyond a traditional job interview. You need the credentials, including qualifying certificates. Past practices with social media are also taken into account, as you will be representing a public institution.
Teaching in this environment is different from a traditional classroom and may involve a short internship-type program, such as those offered by MVU's iEducator. There are several strategies for teaching online courses, some of which are practiced in a traditional classroom, including lectures and discussions.
So while students can't give their teachers an apple online, they can work with their teachers on an apple from the comfort of their own homes.
This story is part of a series on online education in Michigan. Support for this series is provided by Michigan Virtual University.