Opinion: Online courses and the death of engagement | Opinion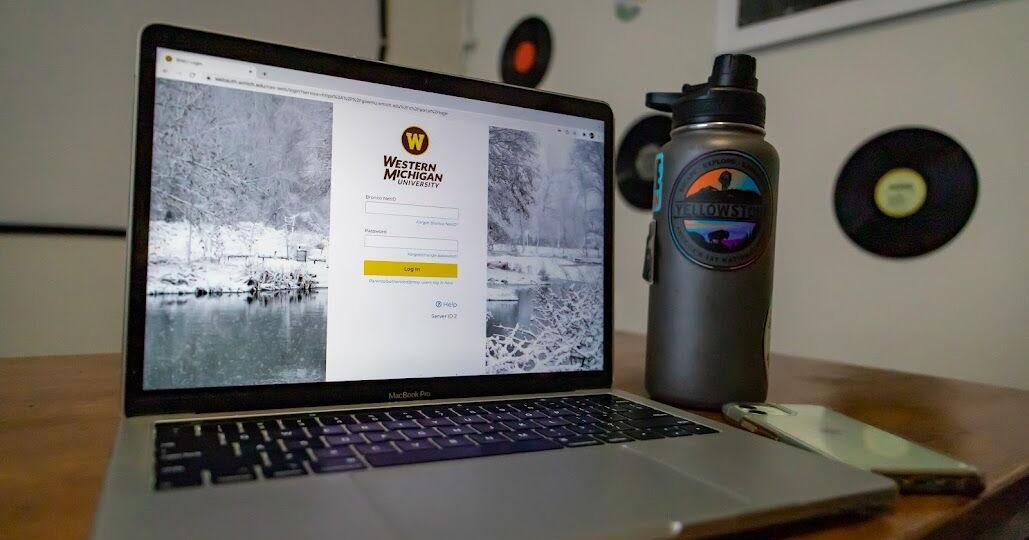 I had a semester of all classes in person, it was truly a highlight of my college career. However, chains were again placed on my wrists when I signed up for my Spring 2022 classes and found out that only two of them will be in person. I was really taken aback by this, why do I have to go through this form of academic torment yet again?
I'm sure this story is all too familiar to some WMU students and it seems to me that it's a story mired in logical faults that only hurt student performance.
Online courses have been the bane of my existence throughout the COVID-19 pandemic and subsequent lockdown. In fact, it was online courses that made me realize how I learn best and it's definitely not through online courses.
Engagement is a crucial element that must be present for me to thrive in the classroom. It's something that has been continually absent from every online course I've taken, no matter how hard the professor tried to revive it by increasing student activity.
The reason for non-engagement in online courses, for me, is and always has been due to the lack of in-person human interaction. The simple ability to raise your hand and make real eye contact with the teacher is a crucial aspect of the classroom environment and you just can't get it with zoom.
Sure, I could just type my answer into a chat box or reactivate myself to give the answer, but chances are I've already left class due to the monotony of the online experience.
In my experience, online classes have always had a professor spouting information while staring at his screen while I sat there like a sponge, soaking up the information. I try to focus on something but what should I focus on? The motionless text slideshow? The teacher whose eyes I can't meet because they're staring at the screen? No, I don't have anything to focus on so I will inevitably find a commitment in other ways.
These interactions are so robotic, so madly fabricated that they rip out any passion I may have had for the course and there is simply no solution.
Of course, these online courses were inevitable when we were in the midst of the Covid-19 pandemic, but now? Haven't we done enough?
I, and many of my fellow students, have had most, if not all, of their Fall 2021 classes in person, so why put myself in so many online classes next semester?
According to WMU's own statistics, over 80% of students are vaccinated and COVID-19 deaths continually remain extremely low, so why do they continue to act as if we still need protection?
I understand that this issue may seem minor and compared to the other issues that have plagued many other people during this pandemic, it surely is. Nevertheless, it is a problem that affects the quality of education for which I pay so much.
At the end of the day, I just scream into the void, desperately hoping for a change that will never happen. Will my classes miraculously become in-person? No. Will WMU generously determine that I shouldn't pay so much for a worse experience? Only in my dreams.
This is a problem that will seemingly continue to curse my college career until the COVID-19 pandemic ends or I graduate and as the days go by I honestly start to wonder who will be first.
I'm sorry to end on such a bitter note, but this whole situation seems like a great one for snatching all the hopes from a man's soul and leaving them behind like an empty shell.
So, for those whose schedules have been ruined by the dreaded "Online Course – Semester Course" slot, my heart goes out to you. Maybe this time will be different, maybe this next semester will totally change my view of online classes, oh how a man can dream.