New online course gives Christians a social media roadmap – Bible Recorder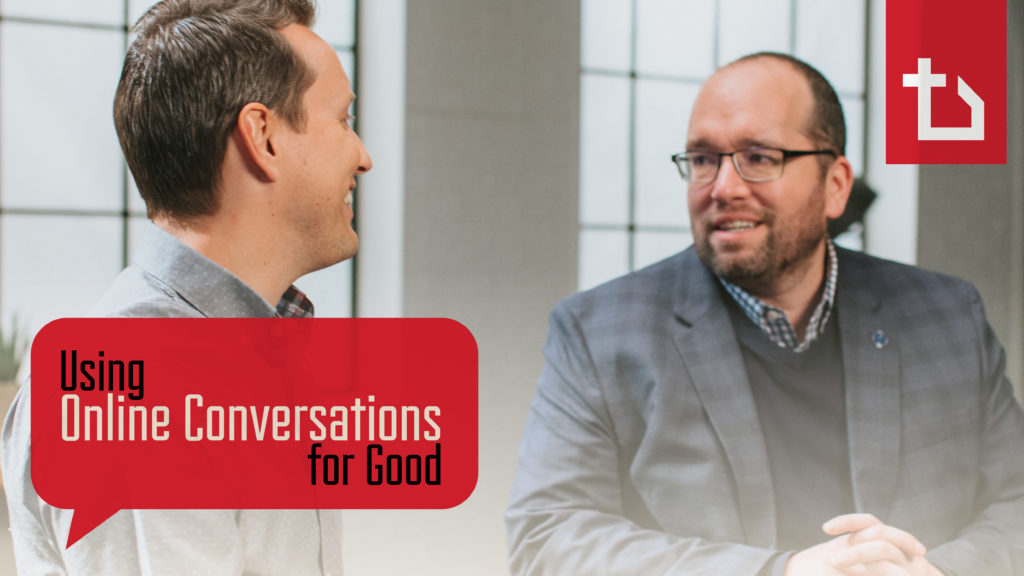 Words and information can be broadcast around the world in an instant. The adage that a lie travels faster than the truth has never been so obvious. For Christians, this fact presents both an incredible opportunity and a significant dilemma. With the click of a button, the gospel can reach millions, but so can heresy, slander, or even a clumsy phrase.
To serve pastors and Christians in this challenging time, the North American Mission Board (NAMB) and Send Network have partnered with dan darlingauthor of A path with wordsto create a free web course on NewsChurches.com called "Using online conversations for goodwhich is the subtitle of Darling's book.
"I am thrilled to work with NAMB and Send Network to help pastors and church leaders engage with social media in redemptive ways," said Darling, director of the Land Center for Cultural Engagement at Southwestern Baptist Theological Seminary. . "We have seen over the past few years how social media has the power of both good and evil, and it is important for leaders to understand how to lead in the digital age, but also to help their employees to learning to live in the digital age."
The course fills a need by providing answers to questions about the value and strategy of online behavior.
"A lot of pastors and ministry leaders are concerned about social media engagement. They ask what their online presence should be and how they interact with people," said Trevin wax, NAMB's vice president of research and resource development. "There are concerns about how to resolve these issues with members of their congregations who may be betraying their Christian witness online.
"Dan Darling is someone who has been a role model for online charity over the years, so we wanted to share his wisdom and allow him to guide people through the book he has written on the subject.
The fact that God created the Creation and that Jesus, the Son of God, is revealed in Scripture as "the Word" in the Gospel of John underscores the power of words. In the Course, Darling goes through the myriad passages of scripture that speak to the believer's need to understand the meaning of his words and use them wisely.
In the act of creation, the words carried clear and demonstrable power, but when mankind brought the world into a state of sin after the Fall, the words did not lose their power. Instead, they acquired the ability to destroy.
"After mankind's fall into sin, words can now be used to hurt or inspire," Darling explains in the course's introductory video. "In a fallen world, we often don't even understand the weight of what we say or, in our day, what we type or tap on our phones."
The main feature of the online course is its exposition of what the Bible says about how Christians can and should use their words, as well as Darling's practical applications of these biblical principles to contemporary challenges in online communication.
"It's been said that a church's website is the new front door to the church," Darling said, "but increasingly, pastors' social media presence is where people look first to get a sense of a church's mission and ideas, which is why it's important for leaders to be committed and committed.
For new church plants, this digital gateway is a primary tool for building relationships in a community lacking a strong gospel presence.
Pastors and Christian leaders may be tempted to avoid online communication altogether given the obvious pitfalls, but when used with biblical wisdom, the use of online platforms will also generate opportunities for proclamation of the Gospel.
"The Church has always struggled with technology throughout its 2,000 year history," Darling said. "We need to see how technology is both an act of creation and can also be corrupted by the Fall. I hope this series helps equip and spark some important conversations.
Darling's course, along with a growing catalog of others, can be viewed for free at NewsChurches.coma site powered by the NAMB Sending Network and designed to provide resources for church planters and pastors.
(EDITOR'S NOTE – Brandon Elrod writes for the North American Mission Board.)