Kolkata: After two years of online classes, students struggle with English AB-Cs | Kolkata News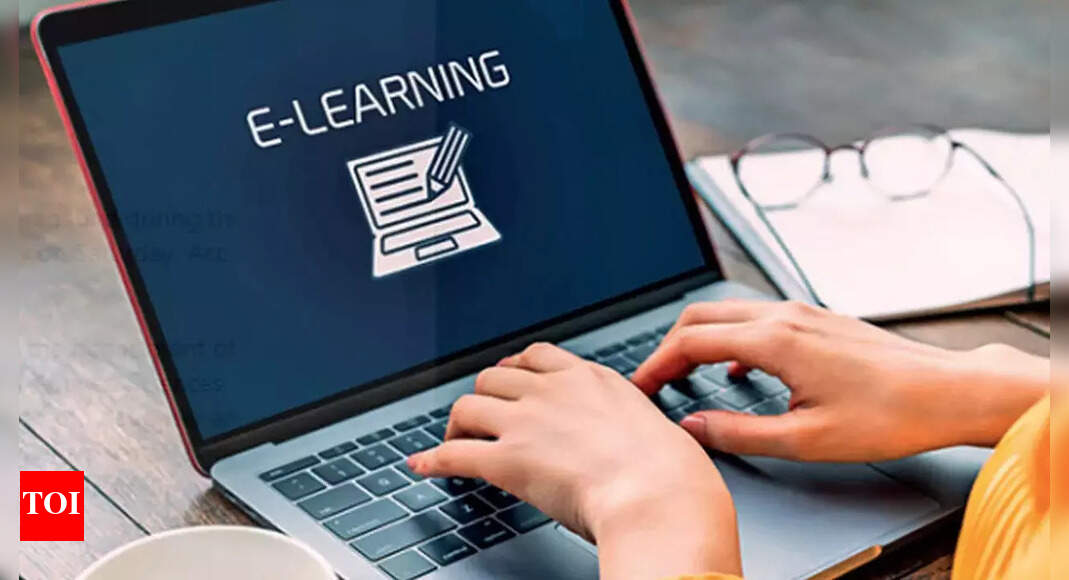 KOLKATA: Two years of pandemic-induced homestay, conversing only in the vernacular, noticeably affected several students' fluency in English, both spoken and written, several reported. teachers, many of whom are exploring remedial measures to bring students up to speed.
Teachers at several schools in the city said they noticed a tendency for students to converse in the vernacular and fumble in spoken English when returning to offline lessons.
"We have noticed a tendency to translate literally from their mother tongue," said Nelson Mangalam, headmaster of St Helen's School, Howrah. "This leads to syntax and meaning errors." Mangalam added that he noticed a similar issue in the pre-boarding response and internal assessment scripts. "There were a number of students who used informal – sometimes even inappropriate – language in human subjects. Sometimes they even used textual language. We believe that one of the main reasons for this is the lack of organic interaction in online teaching."
Mangalam said he noticed a marked improvement after students returned to offline lessons.
Ipshita Chakraborty, an English language and literature tutor, said she found that many of her students were facing problems with practice. "Parents of a CBSE Class X student complained that their son's English skills had deteriorated. The student himself felt that this was due to a lack of interaction during online lessons ", said Chakraborty.
Focus on Adapting to Individual Children's Needs: Experts
The problem with English may have been more pronounced among younger students, who have only just begun to learn it.
"After kindergarten, this is my son's first time back in a formal learning environment. My son is learning the language theoretically, but due to lack of formal practice, he struggles to speak and understand. crossings," said the father of a Class I pupil at St Lawrence School.
Speech therapist and audiologist Santanu Mukherjee explained that teachers should increase their teaching. "In most urban Indian households, parents speak a hybrid of vernacular and borrowed English. In the absence of formal lessons, such as during the pandemic, the child's language skills become confused. Moreover, when children learn languages, they need multiple stimulations – tactile and virtual – to complete the words. For example, gestures and visual stimuli facilitate the learning of words and concepts. In virtual mode, it can be difficult for the child to grasp language concepts because of the distance," Mukherjee said.
Mukherjee said there should be more emphasis now on adapting to the individual needs and pace of students. This process could be facilitated by increasing the frequency of parent-teacher meetings.
Sujoy Biswas, director of Rammohan Mission, said they have adopted a "relearning program, which has had a great impact on children's learning". The program, he said, involved additional practice in dictation, phonetics and storytelling.
Some organizations have stepped in with learning modules for teachers and students. The American Center, in partnership with the West Bengal Department of Secondary Education, is training 20 district English teachers. "The course arms teachers with non-traditional approaches so students can feel motivated and the process is engaging," said one teacher. The British Council has entered into an English teaching partnership with South City International School for the 4-6 age group. "We hope to bring back the essence of primary education while building students' confidence, creativity, social and communication skills," said Barbara Wickham, director of the British Council India.