Goa: As physical classes begin, schools may bid farewell to online classes | Goa News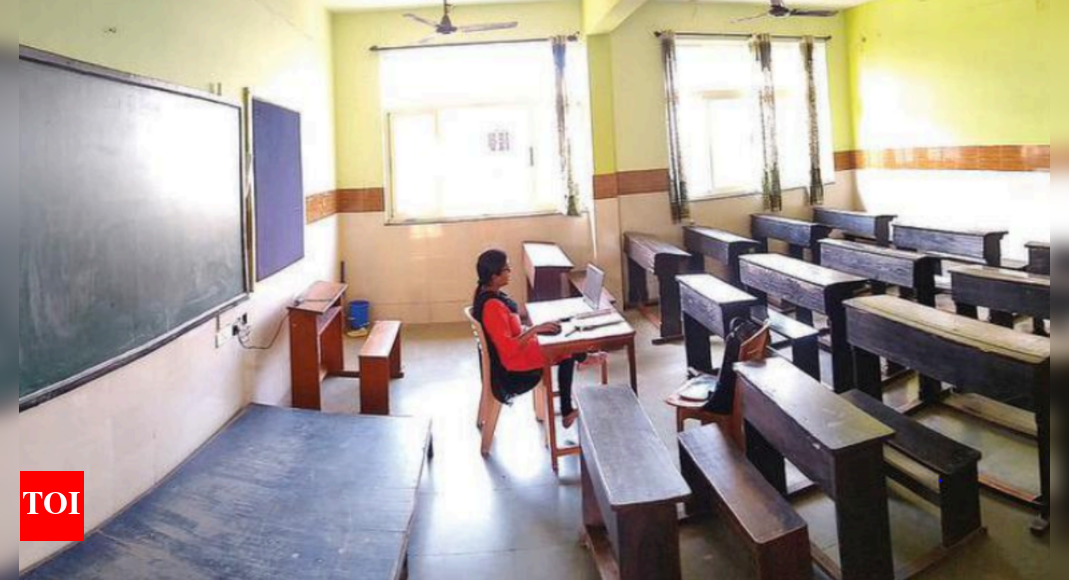 PANAJI: From Monday, almost all schools in Goa will welcome students from class I to XII to its campus for physical lessons. Some institutes will deliver classes not in batches but for their entire enrollment, maintaining social distancing. Now, for the first time since the pandemic, schools feel the environment is right for a greater emphasis on physical education only.
Since the start of the pandemic in March 2020, even when students were physically called to school in class VII to XII, as permitted by the state government, parallel online lessons have continued. But now, many institutes believe that if physical classes go smoothly in the first week of school reopening, there may be no requirement for online sessions.
"We will call our pupils to school in our three institutes from Monday. We will have staggered hours for entry and exit and for recess to maintain social distancing. Students' temperatures will be taken at the gates and all other precautions will be followed. We want to be completely disconnected now," said Vijay Sardesai, President of Vidyavardhak Mandal Educational Society, Bicholim.
Schools said it was proving too cumbersome for teachers to keep online and offline lessons together.
"It is difficult for a teacher to focus on teaching physical to 20 students and 20 in online mode. In addition, physical education proves to be more effective. Parents' fear of physical classes is much lower now, only some are hesitant. Most unaided schools want to go 100% physical. Only some online work will take place for students who are currently out of town," said Deepak Khaitan, Principal, Sunshine Worldwide School, Old Goa, and Founding Chairman of all Government Recognized Unaided School Associations of Goa (AGGRUSA).
Headmaster of Panaji People's School, Rahul Deshpande, said the emphasis on physical lessons is important in getting students used to the school environment after a two-year hiatus.
"We will take stock of the situation on Monday. We want to be in offline mode and not online mode. We will convene three secondary classes one day at school and the others every other day. The pupils of the primary section will be called at 50% capacity. Getting students to school is very important. They have been studying online for far too long. There have been new admissions who haven't been to school at all in the past two years," Deshpande said.
Dr KB Hedgewar School, Cujira, with an enrollment of over 1,500 students in Class I-XII, is also actively considering discontinuing online sessions, if all goes well in the first week of reopening. school from Monday.
"We will call 50% of students in class I to X from each division every other day. We want to phase out online classes and focus only on physical classes," Satarkar said.