Cochrane teacher organizes online lessons for displaced Ukrainian children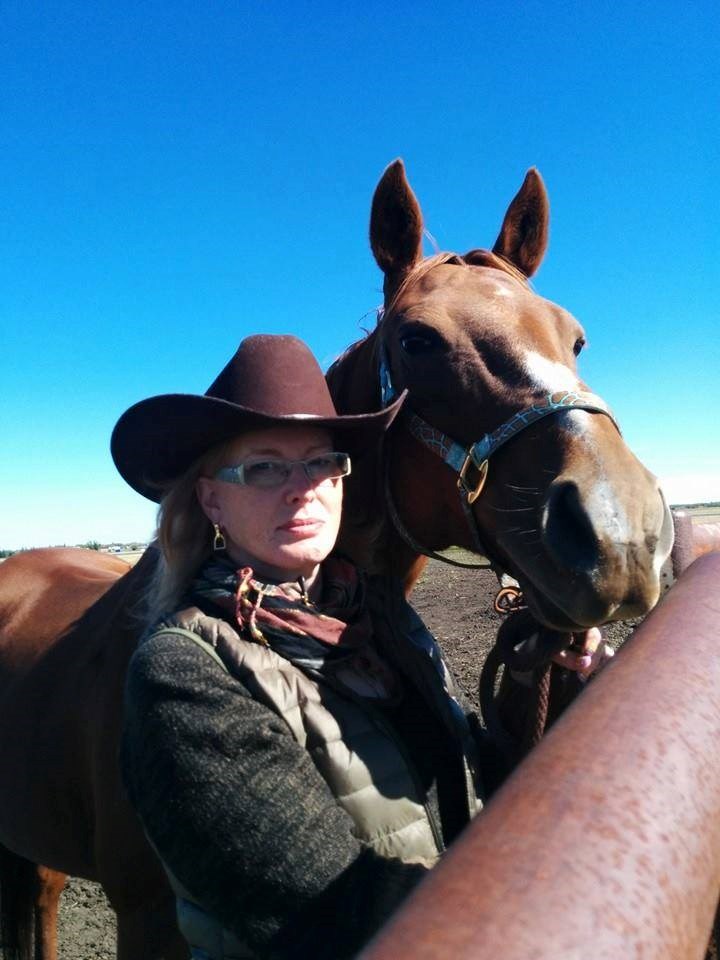 "I'm so happy because it rekindled my love for teaching. This is the heart of teaching," she said.
A local teacher emerged as rare good news involving displaced Ukrainians. Through her volunteering to teach displaced children, she has rediscovered her love of teaching.
Some teachers half-jokely mention the two main reasons they entered their chosen profession in July and August.
This is not the case for Susan Grant-Suttie, who decided on Canada Day to get involved in the organization Smart Osvita and to devote part of her summer vacation to teaching online courses. from his home in Cochrane to displaced Ukrainian children around the world.
Smart Osvita is a public Ukrainian organization that conducts online workshops, trains teachers and provides online education. One of their stated aims is the "development of the psychological resilience of teachers and school children resettled from war-affected areas".
Grant-Suttie is one of 60 Canadian teachers who spend her summer teaching at least three hours a week for this voluntary organization. Her level of enjoyment for the teaching experience in general has increased dramatically, and it shows in her descriptions of the conversations she has with her new students, who are in grades 3-7.
"The only question – and it doesn't matter if they're in Peru, Germany or Spain – that students ask teachers is, 'How old are you?'" she laughed. always say I'm over a thousand years old and that's why I can teach Canadian history.
Grant-Suttie is impressed with the students' eagerness to learn Canadian history, while they struggle to learn English at the same time.
Smart Osvita provides teachers with some things to know when dealing with children in this situation. They are warned, for example, against language that can trigger involuntary reactions.
"We are advised to avoid conversations about war, murder and death, and even watch our idioms," she said.
Grant-Suttie points out that teachers are not trained psychologists, nor would it be fair for one or two out of 15 or 20 students to thrive while the rest don't. So, instead of starting classes with "How are you?" it begins with 'I'm so glad to see you.'
"They're kids, and it would be hard for them to go down that emotional path," she said, adding that another tool to help deal with latent emotions is to keep kids focused.
"We keep the children in the moment. Right now they are safe, right now they are adored. Right now they are learning," she said. "So they know that right now there are people outside of Ukraine who care about them deeply."
Some of the questions may suggest deeper issues the children are going through. One of the children in Ukraine, who knew where Cochrane was on the map, caught her off guard one day by asking her how quiet it was here.
"It gave me pause. I'm sure this particular kid, I could tell, was from the countryside, and they were moving around, and it sounds very different to them," she said.
"It was very noisy with the war. But where I was, and they're listening, it's very quiet.
Grant-Suttie said one of his favorite funny moments was when a student in Ukraine was particularly nervous and unruly one day.
"Sometimes in a class you have someone who wants a little more attention, or a child who is spinning in their seat, and the teacher has to deal with that," she said.
She asked one of those 3rd graders to test her classroom management skills.
"Oh my God, she was a jumping bean, she made the screen look like a kaleidoscope, she moved so much," she said.
The girl's Ukrainian grandmother suddenly burst onto the screen, picked her up and seated her in a way that left a clear message.
"When her grandma did that, I sat up straight," laughed Grant-Suttie.
"Baba said that you remain seated in class. We would like more babas in the classroom."
During the school year, Grant-Suttie teaches English, Art and Social Studies at Almadina Language Charter Academy in Calgary.
She said teachers across North America are leaving the profession for a number of reasons, including burnout from pandemic-related issues. She admits to having experienced some of these feelings herself before this summer. But this volunteering experience changed everything.
"The kids coming back have to be reacclimated to the school system, and we're exhausted, we're tired," she said.
"I'm so happy because it rekindled my love for teaching. This is the heart of teaching."
It doesn't hurt that this type of teaching is paperless and no one is looking over your shoulder. And the children are so eager to learn. She added that she now looks forward to bringing this heart back to her classroom in the fall.
"It revitalized me," she said.