Chronic Disease Online Courses Start This Month | Health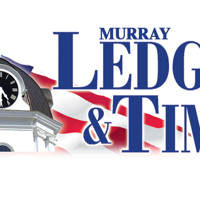 PARIS, Tenn. – Those who want to manage their chronic conditions can now do so more easily than ever with online classes with Henry County Medical Center and GrowWell starting Thursday, January 13.
These classes will be offered virtually in partnership with the GrowWell telehealth network and will run for six weeks, with classes taking place every Thursday from 10 a.m. to noon. Free learning materials are provided to each participant and the course is free for all participants.
The Living Well with Chronic Conditions course is a fun, skill-building program designed for people with chronic conditions. The program helps individuals take responsibility for the day-to-day care of their chronic illness and equips them with the skills to self-manage their illness and work effectively with their healthcare providers.
Anyone suffering from a chronic illness can participate in this online course offer. Chronic conditions can include, but are not limited to, conditions such as cancer, asthma, depression, anxiety, COPD, arthritis, diabetes, fibromyalgia, heart disease, obesity, etc. Attending these classes gives participants the opportunity to receive group support as well as instruction from individuals trained in teaching chronic disease management.
The class is free to attend virtually but registration is required. To register, call the HCMC FindLine at 731-644-3463.
GrowWell TN is a West Tennessee Rural Health Delta initiative funded by the Federal Office of Rural Health Policy of the Health Resources and Services Administration. Grow Well serves all 18 rural West Tennessee counties and focuses on programs to meet the needs identified by area providers and residents, including school-based health services to proactively prevent l obesity and addressing behavioral health in children at risk, care coordination, chronic disease autonomy. -care, access to affordable medicines, access to medical specialists and transport assistance.
The target population of GrowWell TN is adults and children from rural communities in the region at risk of obesity or suffering from chronic diseases such as diabetes, cardiovascular disease and cancer.
The GrowWell Telehealth Network was formed with HRSA funding from a 2020 Rural Health Network Development Grant for the Paris and Henry County Healthcare Foundation, Inc. Its goal is to increase access to health care and quality, affordable specialty services through telehealth in West Tennessee.
• Henry County Medical Center
• Hardeman County Community Health Center
• Dietitian Associates, Inc.
• Le Bonheur Community Health and Wellness