Andrew Roby launches online course to help event planners scale their business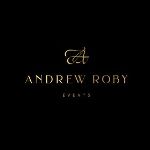 Leading a thriving black-owned, Washington DC-based event planning company, Andrew Roby is launching an online course to help event planners build 7-figure businesses while minimizing the stress of The direction.
Andrew Roby, a respected Washington DC-based event planner, is thrilled to announce his new online course to help event industry entrepreneurs grow their businesses. Roby draws from his own experience of over $1,000,000 in annual sales through his company, Andrew Roby Events.
"I've invested a lot of time and energy into making my company a leader in three US markets and I've learned a lot along the way," said Roby, who creates beautiful custom events in DC, Dallas and Los Angeles. "Now it's time to help others experience that same success because there is no greater feeling."
Roby's online event planning and management course includes seven modules that delve into the most crucial aspects of building and sustaining an event business. It teaches event industry entrepreneurs how to build a great team, attract ideal clients, increase profits, and minimize management headaches. "This course will help event planners build a 7-figure business while loving every second," Roby said.
Roby's own experience starting and then renaming his own business inspired him to share what he learned about streamlining for greater efficiency and success. "Although I enjoyed planning new events and weddings, I always felt overwhelmed with all the business stuff that came with them. I often struggled with hiring new employees, delegating work, doing my taxes , setting up my own pricing structure, etc. It all felt so daunting and my anxiety was killing my business," Roby said.
Roby shares proven time-saving techniques that take the stress out of day-to-day operations. It also helps entrepreneurs focus on building relationships with customers and prospects and planning for long-term results.
At Roby's 13 years running a black-owned event company, he maintained a lucrative business while catering to a diverse audience. He has also mastered the art of accommodating business growth by maintaining a boutique, relationship-oriented atmosphere even as his business has grown.
In addition to leading Andrew Roby Events, Roby founded the National Events Council, a non-profit organization whose mission is to ensure equality within the events industry. He also received the 40 under 40 award from Connect Corporate and landed a spot in Best Wedding Planner in America Spotlight from Brides. To learn more about Andrew Roby's wedding planning services, visit AndrewRobyEvents.com.
About Andrew Roby Events
Andrew Roby Events is a one stop shop that offers a wide range of event and wedding planning services. Whether it's a wedding, government or corporate event, or any other social event, they know what to do and how to make the event perfect and memorable.