After two years of online courses, excursions are back on the student table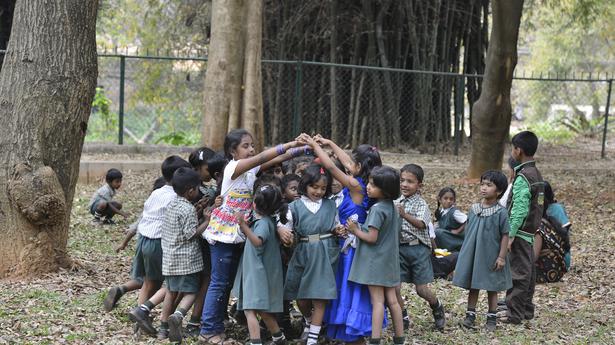 Schools say young pupils are very excited to see animals and bodies of water on their field trips

Schools say young pupils are very excited to see animals and bodies of water on their field trips

With schools back to normal, field trips and trips are also back on the table now. While some schools start small with field trips, a few others plan international trips. Pupils show the greatest enthusiasm, while parents exercise caution and insist that safe and healthy travel plans be made.
Some school principals think that with the fear of COVID still hanging over, it's best to take kids to places where there are fewer people. "For two years, children were confined to online classrooms and missed out on socialization. Taking them outside for little excursions is very important. Although we have only started field trips so far, we will also be planning out-of-state trips in the near future. So far, for educational purposes, we have taken our students to NIMHANS and Indian Space Research Organization (ISRO)," said Kalai Rajan, School Principal, Knowledgeum Academy.
However, with older students, even longer out-of-state/country excursions are planned as they are also very aware of safety standards, the schools say. "Our class X students usually go to Hyderabad for an educational visit. This year too, we have tentatively planned for October or November. There will be sightseeing, fun and above all educational activities with visits to museums and other places. A group of students also went to Vietnam for an educational tour. For students in grades 1 to 8, during the third week of October, a one-day tour will be scheduled," said Sunil Fernandes SJ, Principal of St. Joseph's Boys Secondary School.
He also said that parents ensure their children are properly vaccinated before excursions. "Top priority will be given to the safety of all students. If anyone becomes ill before the excursion, we will advise these students not to participate. The students also have a lot of energy and their young minds are super excited to bond and build friendships while traveling," added Fernandes.
Singapore, Europe and Dubai seem to be the most popular international destinations for excursions, while the Golden Triangle (Delhi, Jaipur and Agra), Hyderabad and Ooty are the most popular destinations. "In Singapore they will visit factories and universities, while in Europe they could go to the space mission. This year we have seen some increase in queries, especially from colleges, but schools have also launched surveys. Three to four schools have approached us for Singapore," said Santosh Kanna, Vice President, Leisure Travel – Thomas Cook (India) Limited, who also runs Trave quest, which exclusively runs educational tours.
The school management said that the younger students were very excited to see animals or bodies of water on their excursions. "Children are up for all kinds of excursions. We recently took grades one through six to Bannerghatta National Park and they were thrilled to see the movement of the animals. With Covid fears slowly wearing thin, parents are also excited to send their children on these trips," said US Moinuddin, Secretary, Magnificent English School.